New England Regional Oireachtas 2015

November

20, 21, and 22

Providence Convention Center

Main Hotel:

Omni Providence

(1 West Exchange St)

More Details to follow at a later date ...

Overflow Hotel:

Hilton Downtown Providence

(21 Atwells Ave)

Providence Courtyard by Marriot

(32 Exchange Terrance)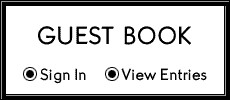 The Oireachtas is a Regional Step-Dancing Championship Competition.  Solo dancers in the Preliminary and Championship Levels may compete here, and this is the precurser to the Nationals and Worlds.   Competitions are also held for Ceili Dancing.

This year's competition will be held at the  Westin in Providence, RI. 

Each time a message is posted it will be placed at the top of the Oireachtas Info list (scroll down) and dated.

As we have done in the past, postings will be made in the guestbook on the left about Oireachtas related items and questions.  It's a good idea to check it from time to time. 

All Oireachtas info will be posted on this page. 

Please check back frequently. 

YOU'VE GOT QUESTIONS?

WE'VE GOT ANSWERS! 

School Costumes: 

Wigs, Broaches etc:

Any other questions please contact:

or Call

Cell: 508-207-3169                          Home: 508-865-0966

Click Below for an Easy to Print Oireachtas Checklist!

There is no "i" in team but there is in win.

Michael Jordan

Good Luck to all of our Dancers!!!

You have all worked so hard and  we are proud of you!

RESULTS ARE POSTED ON THE HOME PAGE OF THIS WEBSITE.